The other day I was at Forever standing in line at the checkout and I've always wondered if the makeup was any good. However, I always too chicken to find. Well, I ended up buying a bunch of their makeup and I have my opinions to share with you!
Skin perfecting primer – $6.90
While this product applied like a moisturizer on my face, it felt like it did absolutely nothing and when I applied a foundation on top, it looked like I had nothing underneath.
Contour Stick – $3.90
I will never understand the point of a 3-shaded contour stick and this one was no different. Especially since all three shades were glittery. Contour is not meant to be glittery and I don't know why they decided to make the product in the first place, let alone put three contour shades in one stick. It did, however, blend very nicely.
Blush Stick – $2.90
While the shade of this stick is beautiful in Dusty Pink. When I tried to blend the product in, it blended into nothing.
Brow Palette – $3.90
This Dark Grey palette was pigmented. However, it was not up my alley at all with two powders for my brows.
Liquid Illuminator – $5.90
While the shade of this illuminator is beautiful, it wouldn't blend, making it difficult to love.
Liquid Lipstick & Lip Liner Set – $4.90
I was really disappointed in this Taupe duo. I basically couldn't see the lip liner on my lips and the liquid lipstick was an incredibly thin formula for a liquid lipstick. Especially after I blotted, it became almost like I was wearing nothing. Wet n Wild has some WAY better liquid catsuits that are $3 and I would recommend those over this duo any day.
Baked Eyeshadow Palette – $8.90
The pigmentation of these eyeshadows was quite disappointing. The first image is two layers of eyeshadow and the second is one layer. The other thing I didn't enjoy was how chalky and glitter chunky the eyeshadows were. Along with that, they were also hard with a protective later on then but after that first swatch, they felt like butter on my fingers. I don't think that this palette is worth the money when you can get wet n wild quads for substantially cheaper.
All in One Mascara – $4.90
Being someone who is blessed with long lashes, as mascara doesn't have to do much to work for me. However, this mascara took forever to dry and felt heavy upon application. However, it did do a great job lengthening. My wet leashes hit a part of my face that has never gotten mascara on it before Personally, I believe there are better drugstore options out there though that won't feel heavy or take over 5 minutes to dry down.
Mermaid Cosmetic Brush Set – $14.90
These brushes were incredibly fluffy and I was only able to try them with creams. However, I do believe they will do just as good of a job applying and blending powders as well. I could've bought brushes for the same purposes at E.L.F. for $2 a piece.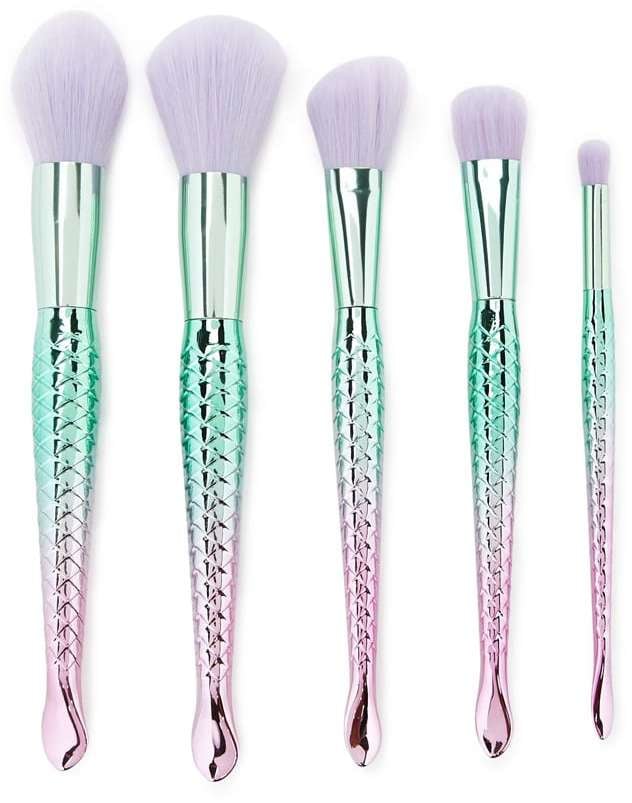 Overall, these products were what I signed up for. They turned out to be disappointing and I would recommend spending your money elsewhere. Hopefully you find this review helpful! Let me know if you have any questions below or if you have used Forever 21 makeup and what your thoughts about the products are!